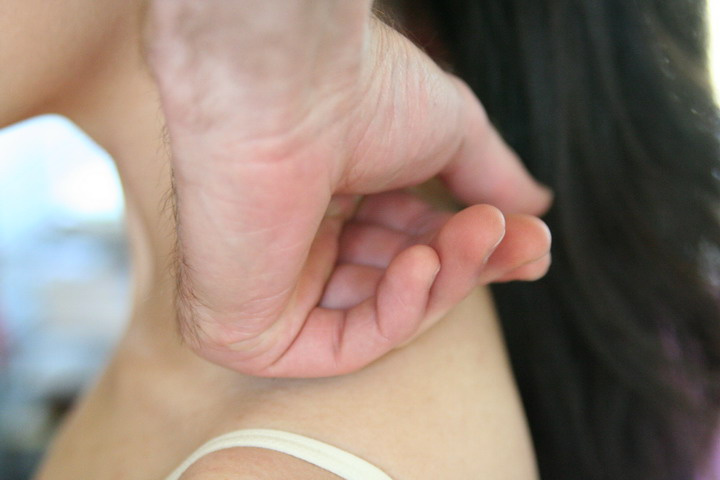 Testimonials about Steve Kraft
Steve's Structural Integration work is brilliant. Within a few sessions I no longer suffered with the lower back pain I'd been dealing with for 10 years. I am now moving with the fluidity of a dancer.
~ Connie Miller


Steve is a very talented body-worker, and has helped me a great deal. It has been a huge relief to go through the 10 session treatment. I've had much less pain and more balance and physical equanimity.

~ D. Getz
Steve Kraft is the best rolfer I've had the good fortune to come across. His sessions are focused, grounded and highly effective. When I get off his table, my body has lost its complaints, and my well-being has been fully restored. You can't get much better than that!
~ Kathleen Lynch
I am a carpenter and drummer in Lake County, CA and have suffered from chronic tendonitis. The doctor told me there was no surgery or treatment he could prescribe. I was feeling quite helpless and depressed about having to stop playing the drums or even stop working as a carpenter if the condition worsened. Shortly after I began treatments with Steve, I began to play drums again regularly and am now in a band working on releasing an album. Steve is a sensitive and masterful practitioner of this healing art. I would recommend rolfing for anyone with major injuries looking to rehabilitate or those with less serious conditions who just want to improve their posture or mobility.
~ Scotus Dunshee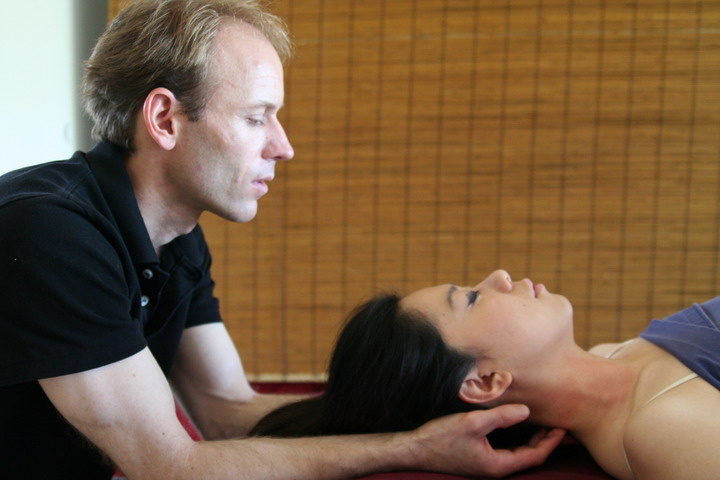 Steve Kraft's ability to locate the places holding my body out of alignment and to work them free is just short of miraculous. By the end of the series of ten visits, I was walking tall and had regained 3/8ths of an inch of height. I highly recommend his Structural Integration.
~ Susanne Scholz
It is primarily as a result of the work with Steve I have done over the past 10 years that I have become aware of, and as, the whole, integrated, feeling body. I am entirely grateful to him.
~ Terry Cafferty
Steve is one of the best rolfers I have ever experienced. I went through the 10 series and after I felt like energy that was previous stuck in my body was just gone. There was a radiance and easeful flow to my body and the little aches and pains that I experienced before were just gone. I would highly recommend Steve to anyone. He is supremely conscious of what each individual needs to balance their body. I have had rolfing before and all I could remember was the pain from the treatment. Steve's methods are not that!
~ Jeff C.
I have gone to Steve many times over a long period for both overall structural help and more specific symptoms. Steve is an expert in what he does. He is professional and puts people at ease. After a session my body feels invigorated, alive, loose, and I even feel taller. He can literally change the way your body moves by bringing back into it's natural state.

If you haven't had structural integration, I would highly recommend it, and Steve Kraft is a truly exceptional body worker who uses his great intuition to complement his training and education.
~ John N.
I found Steve's work to be very exceptional - adapting quickly to the needs and level of reception of my body (as unique as it is). He totally helped my pain, function and overall alignment. Steve's SI has accelerated the changes I've wanted to see and feel through Pilates and Yoga - with greater mobility and ease of movement, I'm able to do exercises I thought would take years of training my body to accomplish (which limitations were apparently NOT due to a lack of strength, but my body's connective tissue restrictions).

It's wonderful to wake up every day and continue to feel this new freedom and strength in my body, which balance, of course, helps to serve my overall disposition and happiness with this newly found free energy available for everything else I want to focus on in life.

I can not live without Steve! I like to play hard, and can be somewhat injury prone. Steve is always able to get me out of the mess when no one else can. When I lived in Los Angeles I saw 2 other Rolphers that were not able to get results in 10 sessions that Steve gets in 3 sessions consistently. Steve is the best!
~ Brendan B.
I did the traditional 10 sessions with Steve this year and it was amazing. (Tho, work picked up and I kept having to cancel that final 10th session!) If you are interested in Rolfing, and the healing it can provide, I highly recommend Steve. He made me very comfortable within the process and the sessions. Rolfing has made a significant impact on my posture, body, and overall well-being!
~ Billy P.
Sessions with Steve were great. I learned a lot and my body thanks me every day for sticking to the commitment of completing the 10-series. I searched a long time to find help for chronic back, shoulder, and neck pain through allopathic means, several modalities of chiropractic work, acupuncture, tui na, shiatsu, as well as rolfing by other practitioners. I like the physical changes that occur and the results seem to last. I highly recommend Steve for his knowledge, bodywork, response time, communications, and professionalism.
~ Jennifer F.
I've suffered chronic back pain due to scoliosis since puberty. Structural Integration has had the most positive impact of all the many therapies that I have sought to rid myself of pain from scoliosis and fibromyalgia. Steve is an excellent practitioner! He brought incredible changes in my body. The best part is that these changes have been long lasting and I can exercise again. Another advantage from S.I. is that my chiropractic adjustments hold much longer and I now live a pain free life. I've recently learned that Steve is also a well respected Rolfer amongst his colleagues. I highly recommend Steve as a S.I. practitioner.
~ Marie T.
I went to Steve with a strained back, hardly able to walk without pain. Within three sessions of Rolfing (structural integration), my back was set 'straight', and I was able to resume working.

I found Steve to be very capable, professional, and personable, and I definitely recommend seeing him to anyone who wants to seriously deal with their structural issues.
~ Christopher G.
I have been curious about rolfing for years. I have an old sports injury that has negatively affected my back and spine. I have been hesitant to try rolfing because so many people have mentioned that it is painful and I have fibromyalgia and need a lighter touch when it comes to massage. I met Steve at the New Living Expo and told him my story. He assured me that he has worked on people with fibromyalgia before. Well, the next day I came with cash to try him out.

Steve was very friendly and we had a comfortable conversation while he worked on me. The pressure was a little uncomfortable, but not at all painful. He told me that he was working at a medium pressure for me. It was a pretty amazing experience! With only 30-minutes of work on me, I got off the table with my shoulders settled lower and more back and my pelvis shifted slightly more forward. Suddenly it was easy for me to stand with the 'correct' posture that had been painful to attempt before.

I was also pleased with how long the effects lasted. I was mindful of my posture to try to build good habits back into the way I was holding myself so I'm sure that's a factor. I've been so excited about it that I've told many of my friends. I've even asked, "See how much lower my shoulders are?" I guess it's less obvious to them, but I've felt the difference.

I hope to get a full treatment from Steve soon.
~ Rachel J.
Steve really helped me a few years back. I had been struggling for a while in my pilates and yoga practice because I kept feeling that my abs weren't holding me up right for certain moves, and it felt very unnatural from one side to another. I didn't really know what was going on, but it was really bothersome. When I went to see Steve, he was really patient and thorough: He educated me about fascia, posture, and put me back in balance. My nervous system (as in my ability to relax during movements and tenseness in my body), aches, and spasm during the moves stopped, and I noticed the change immediately.

I felt like I gained 2 inches WITHOUT effort, and for the first time I felt aligned, I couldn't believe it! I thought the body was suppose to naturally fall back into place in life, little did I know that some good bodywork is what the body needs to get back to its proper and best functioning position. In the past, I only knew of therapies like massage, which was good at relieving tension, but I found unhelpful in any structural changes. I didn't even know structural changes were possible without surgery or some kind of special reinforced clothing. Now I see how bodywork can impact me on a far deeper level. Thanks Steve!

Oh, plus, he's one of the few Rolfers who will be attentive to your pain level, Rolfing can be uncomfortable at times, but it's really liberating, and he let me have the benefits without the more uncomfortable levels of soreness/tenderness when being put straight.
~ Shai Z.
Steve is simply wonderful to work with as a person - his sensitivity and professionalism allowed my body and mind to completely relax while he released tension and tightness in my fascia. He also took the time at the end of our first session to explain why I was feeling this increased energy all around my body and beyond (particularly above and below). Incredible what balance can do for your entire life!

As far as how my body enjoyed the work itself, I'd say it was better than 80% of the massages I receive... and I'm a CMT and do a lot of trades... sad but true.
~ Marisa M.
My work doing rolfing (structural integration) with Steve began at a time when I had stopped - for a long time - doing the things I loved (yoga and dance) because I was either having frequent discomfort and pain due to old injuries and habits of moving or because of a deep fear that something I would do in the way I wanted to move would bring back the pain and discomfort. I worked through the ten series with him and noticed very subtle but powerful shifts in the way I walked, the way I stood and generally in how I felt inside my body. I trust that he is not only extremely knowledgeable about the human form, from his years of study and working with others and from his own personal experiences of healing from injuries, but that he also has the ability to listen deeply to his intuition and to the body's way of speaking which each individual client...what the body is ready for and what the body is asking for, which may be different from one person to the next. Halfway through my work with him, I began to slowly get back into doing yoga and it seemed like all the fear and cautiousness I'd held onto about stirring up old injuries in my body were gone. I moved in my practice with more confidence and a feeling that I would know where my edge was. The joy of dancing also returned as I felt more free, balanced, and "in" my body as I moved. I am extremely grateful to have these two practices back in my life. My relationship with both yoga and dance is different than before, just as the way I am moving through my life physically feels differently than before.
~ Lilly M.
Steve Krafts work is amazing. Since my very first session with him, I realized that structurall integration was the most effective and permanent solution for realignment. I got off the table thinking, "My body feels 15 again!" He has fixed old injuries that I wasn't sure would ever be the same, as well as injuries that occur and I have gone straight to him with, and never bother me again, like my brutal sprained ankle from a car crash. I have done the ten sessions with him, and was totally satisfied with his work, having a body that has complete range of motion and proper posture without any effort. He even fixed an old knee injury that enabled me to dance for five years! After several sessions we were able to permanently heal it, and I am back in dance classes and auditioning for musicals!
~Leilani M.